International
Le rayonnement international : un enjeu majeur
L'action internationale de France Télévisions s'inscrit dans le cadre du cahier des charges du groupe et des priorités du contrat d'objectifs et de moyens. Trois axes : assurer le rayonnement du groupe à l'international, la visibilité de ses programmes partout dans le monde et optimiser ses actions de coopération.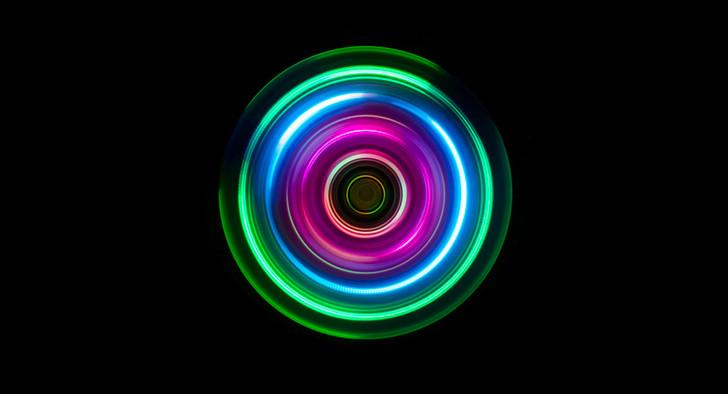 En Europe
Membre de l'UER (Union européenne de radio-télévision).
Forte de ses 73 membres dans 56 pays d'Europe et alentour, l'UER est la plus grande alliance de médias de service public à l'échelle mondiale. Ses membres proposent plus de 2 000 services (chaînes de radio et TV, services linéaires, VOD) en 125 langues pour une audience cumulée de plus de 1 milliard de personnes.
Delphine Ernotte Cunci, présidente de France Télévisions, a été élue le 19 juin 2018 vice-présidente de l'UER à compter du 1er janvier 2019.
Actionnaire d'Arte et d'Euronews.
Partenaire du prix Eurovisioni, du Prix Europa et du Prix franco-allemand du journalisme.
En Méditerranée
Membre du CMCA (Centre méditerranéen de la communication audiovisuelle).
Espace d'échange ouvert à tous les opérateurs audiovisuels publics ou privés, intéressés par la valorisation des cultures méditerranéennes, le CMCA développe des actions de formation, coordonne des séries et projets multimédias et organise le PriMed (Prix international du documentaire et du reportage méditerranéen) en partenariat avec France Télévisions, 2M, la RAI et l'ASBU.
France Télévisions préside le CMCA.
Membre de la COPEAM (Conférence permanente de la communication audiovisuelle).
Partenaire du Prix Italia.
En francophonie
Actionnaire de TV5 Monde, dont elle assure la présidence.
Avec ses 10 réseaux de diffusion, TV5 Monde est accessible à près de 350 millions de foyers dans plus de 200 pays dans le monde. Chaque année, c'est plus de 22 000 heures de programmes que France Télévisions met à disposition de TV5 Monde.
Membre des Médias Francophones Publics, association professionnelle internationale dédiée à l'échange d'expertises et au développement de projets communs en langue française.
Membre du CIRTEF (Conseil international des radios-télévisions d'expression française).
Une visibilité mondiale
En plus de la visibilité des programmes de France Télévisions sur TV5 Monde, les chaînes du groupe sont disponibles sur 85 réseaux, dans 60 pays, pour une audience de 40 millions d'abonnés.
The international operations of France Télévisions are in line with the group's terms of reference and the priorities of the agreement on objectives and resources. There are three key areas of focus: ensuring the group's influence on an international level, promoting the visibility of its programmes around the world and optimising its cooperation work.
In Europe
Member of the EBU (European Broadcasting Union).
Supported by its 73 members in 56 countries around Europe and its surrounding area, the EBU is the world's biggest alliance of public service media organisations. Its members offer over 2,000 services (TV and radio channels, linear services, VOD) in 125 languages for a total audience of over 1 billion people.
On 19 June 2018, Delphine Ernotte Cunci, CEO of France Télévisions, was elected Vice-President of the EBU as of 1 January 2019.
Shareholder in ARTE and Euronews.
Partner of the Eurovisioni awards, the Prix Europa and the Prix franco-allemand du journalisme.
In the Mediterranean
Member of the CMCA (Mediterranean Centre for Audiovisual Communication).
A forum for discussion open to all public or private audiovisual operators, focusing on the promotion of Mediterranean cultures, the CMCA develops training initiatives, coordinates multimedia series and projects and organises the PriMed (International Award for Mediterranean Documentary and Reportages) in partnership with France Télévisions, 2M, RAI and ASBU.
France Télévisions chairs the CMCA.
Member of the COPEAM (Permanent Conference of Mediterranean Audiovisual Operators).
Partner of the Prix Italia.
The French-speaking world
Shareholder in TV5 Monde, for which it holds the chairmanship.
With its 10 broadcasting networks, TV5 Monde is accessible to nearly 350 million households in over 200 countries around the world. Each year, France Télévisions provides TV5 Monde with more than 22,000 hours of programming.
Member of Médias Francophones Publics, an international professional association dedicated to the exchange of expertise and the development of shared projects in the French language.
Member of CIRTEF (Conseil international des radios-télévisions d'expression française/International Council of French Radio and Television).
A global visibility
As well as the France Télévisions programmes broadcast on TV5 Monde, the group's channels are available on 85 networks, in 60 countries, with an audience of 40 million subscribers.